This is a Great Gold Canyon Home For Sale – MountainBrook Village
Price: $249,000
Bedrooms: 2 – Baths: 2
Size: 1,600 s.f.
Garage: 2 Car
Status: Call Greg

Great Home For Sale in Gold Canyon AZ at 8301 E. Birdie Lane Gold Canyon, AZ 85118
View all homes for sale in Gold Canyon AZ – Mountainbrook Village Active Listings at Bottom of Article – take an aerial tour of this house

click here
This is one of the wonderful UDC homes for sale in Gold Canyon AZ. You will love this updated Jasmine model with 2.5 car extended length garage with extra pull down storage, and some cabinets! This Home for sale in Mountainbrook Village is perfect for active adults or as a second home. The amenities of Mountainbrook Village are outstanding; see the link below to visit their website and view the facilities that you as a resident can take advantage of! This home boasts two big master suites, custom entertainment wall, custom stone counter! The exterior has just been painted in 2013 and highlighted with ornate security doors. The kitchen is bright and open and features a slick top range, water filtration system, gas (propane) fireplace. Lots of tile floors too! This home is fully landscaped
with low maintenance desert landscape and sits on a huge corner lot. The backyard has a 5′ steel view fence to keep the critters out but still allows you to view the gorgeous Superstition Mountains, This home for sale in Gold Canyon AZ has an extended patio and built in BBQ! Superstition mountain views and golf course views are breath-taking! Completely furnished with tenants arriving February 1st and staying through April 30 paying $2200 a month including utilities. This monthly rent transfers to the buyers and represents an annualized ROI return on investment of 10%. View another great one of the great homes for sale in Gold Canyon click here. Mountainbrook Village is a fantastic subdivision, visit their website by clicking here. View Valley monthly market datafor Gold Canyon real estate – here
Use A Great Gold Canyon Realtor and Don't Settle For Average – Interview 3 Agents Before You Choose The One For You
As an experienced Gold Canyon Realtor I have been in Real Estate for quite some time and I am in the top 1% of all Phoenix area Realtors, there are nearly 24,000 Realtors in Phoenix and if you are looking for a Gold Canyon Realtor to sell your home, please read my credentials and let's meet to discuss how we can maximize the value of your home! I have earned a BS in finance from San Diego State University and was a Vice President for Bank America before launching my successful real estate practice. I find the homes for sale in Gold Canyon an absolute delight to sell because of the majestic views, wild-life, the restriction on street lights to avoid light pollution for the star-gazer and above all the prices! Look at this Mountainbrook home for sale in Gold Canyon – click here.
Gold Canyon Homes For Sale – Choose The Best Gold Canyon Realtor For Your Sale or Purchase – One Who Can Maximize Your Wealth Position
This Gold Canyon home is one of the reasons why are so many people moving out to Gold Canyon; and why I enjoy being a Gold Canyon Realtor. This home for sale in Gold Canyon AZ enjoys the quiet serenity of the community and proximity to the golf courses that are so fun to play! The real estate market in Phoenix is slowing down a bit but we had a good run for the first half of 2013. Total sales for Gold Canyon homes in November were $7,881,300 which is about 10% off from November of 2012 but 39.72% over October of 2013. Homes for sale in Gold Canyon AZ fluctuate due to winter visitors and now is the time we are going to see prices increase through April of 2014. In November we had 30 homes for sale in Gold Canyon close, the median sales price was $231,075 which was up over last year and last month by about 13%. The average sales price was even higher at $262,710 and the time it takes to sell a home is about 4 months, this has improved over 2012 and October of this year. Interestingly the list price to sales price ratio in November was 93% which was again about the same as last year and October. Check out my Market Update Tab on the home page for an up to date summary of the market conditions of Gold Canyon real estate. A statistic that is worthy of highlighting is that the inventory for the homes for sale in Gold Canyon AZ has only increased by about 5% over 2012. We went from 265 homes on the market in 2012 to 280 homes for sale in 2013. Metro Phoenix has increased sales inventory for the past six months by about 30% which is a leading indicator of price reductions around the corner.  A good and experienced Gold Canyon Realtor like me, I can leverage these numbers and take advantage of the seasonal swings in prices. I own 13 investment properties of my own and would not invest in Arizona real estate if I didn't think it was a good investment. Especially when you compare the returns to the stock market, CD's and other investment vehicles. I have done very well with my investment portfolio and know how to find the right home for the right buyer as well as negotiate for is sellers! I know what a good deal is and how to value a property based on the discounted cash-flow method such as NPV Net Present Value and the IRR Internal Rate of Return Method. I will show you how to get the most for your money and my team of lenders and title officers are among the best in the Valley. See what people are saying about me as a Realtor in Gold Canyon. Very few real estate agents have the financial degrees and executive banking experience as I do and I am willing to put this to work for my clients and saved them thousands of dollars whether they are buyers or sellers! I'm not bragging I'm applying for a job. I want to be your Realtor; fire me at any time; mind you I am in the top 1% of all Realtors Valley wide and think you will be happy with my service.
Homes For Sale in Gold Canyon AZ Offer Many Amenities To The Residents – Wildlife – Golf – Fresh Air
Gold Canyon is a well maintained unincorporated city in Pinal County about 45 minutes east of the Phoenix Sky Harbor airport. Gold Canyon homes are considered by many as an upscale community that has many affordable homes. Gold Canyon is adjacent to the Superstition Mountain wilderness and at the foothills of Superstition Mountain, which offer thousands of square miles of public land for hiking, bike riding, photography, camping and other outdoor sports. There are five 18-hole championship length golf courses within Gold Canyon and dozens more within a 30 minute drive. Gold Canyon reminds me of Tucson because of the cities ordinances for the preservation of wildlife, environment and light pollution. Just like Tucson the stars shine bright and you can actually see the Milky Way in Gold Canyon along with all sorts of wildlife!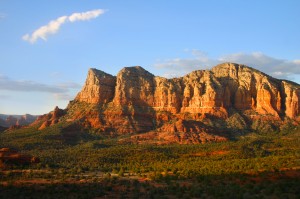 There are a variety of housing options for you to choose from in Gold Canyon. Homes for sale in Gold Canyon AZ are in high demand as never before! There is everything from very affordable priced single family homes; single level or two story homes, as well as condos. There are also custom built luxury homes in private gated communities. Some homes are priced in the mid $100′s to others ranging upwards to more than $1+million dollars. Gold Canyon is far enough away from the Phoenix to enjoy the fresh air and wildlife yet close enough for shopping, restaurants and some of the best medical facilities in the Valley. Gold Canyon AZ  is made up of year round residents as well as seasonal "snow-birds" who come to the Gold Canyon Arizona area to escape the snow & cold of the areas they migrate from. Gold Canyon weather is terrific with plenty of sunshine It is a great place to call home. Are you looking for a home in Gold Canyon or a Realtor in Gold Canyon? If so call me and I can send you my credentials. If you are thinking about selling your home, please give me a call to discuss the options we have for pricing and let me demonstrate to you how I would maximize your profit from the sale of your home – as one of the premier Gold Canyon Realtors. Put your plans in capable hands!If you are looking to purchase a home for sale in Gold Canyon please call me as well; I have negotiated hundreds and hundreds of transactions and would love the opportunity to show you how I can save you up to thousands of dollars.
Homes For Sale in Gold Canyon – Active Listings
this listing homes for sale Gold Canyon is listed by Lori Blank and Assoc